The gap between marketing and sales functions at any modern organization is closing by the day. CMOs are experiencing an ever-expanding set of responsibilities as a result of the increasingly symbiotic relationship between marketing and sales.
In this article, we're going to cover:
Why technology is closing the gap between marketing and sales teams
Misconceptions around the benefits of AI
How you can start building efficient distributed teams today
Blurred Lines Between Marketing and Sales Teams
Only a decade ago, the CMO was responsible for brand, messaging, and visual design. Due to advancements in technology, their responsibilities stretch far and wide including lead generation, analytics, reporting (producing measurable results).
In the same way, the metric of success for sales teams is how they effectively build and scale a pipeline, which requires ceaseless cross-functional collaboration across an entire organization.
Martech, CRMs in particular, has streamlined the way these teams share, analyze, and optimize the way they run their businesses and is the main reason why this is convergence is happening.
Further, sales teams are more eager than ever to use content that speaks to their target prospects. Successful marketing teams are attuned to the feedback and challenges sales teams face in order to create content that resonates with their core audience.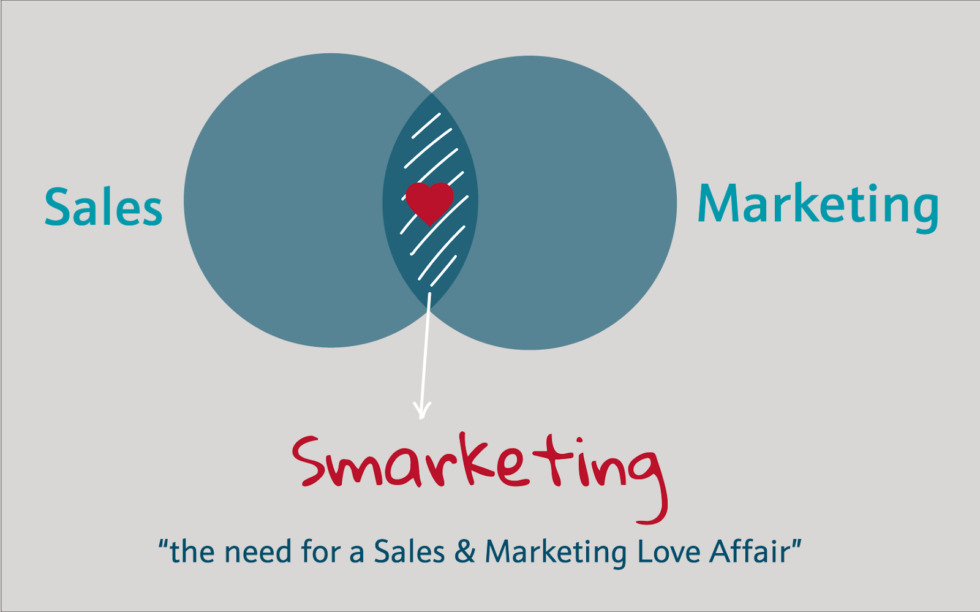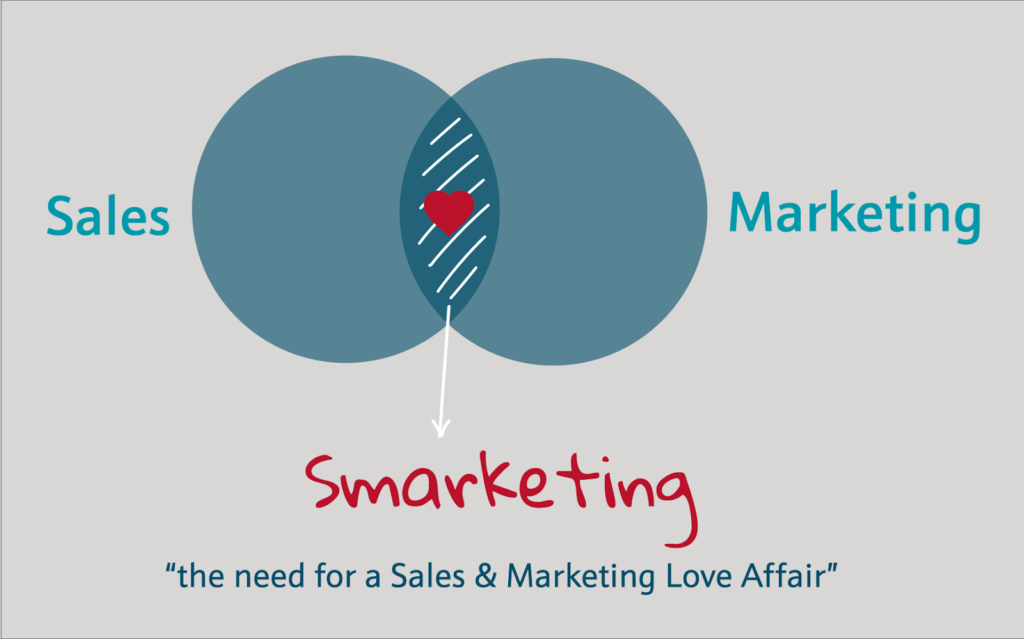 Hence, the birth of smarketing teams, or agile marketing and sales teams that are closely aligned to collaborate on executing a unified business strategy. Teams with tightly aligned sales and marketing functions enjoy 36% higher customer retention rates, and 38% increase in win rate.
The Expedition for Scale and Efficiency
Traditional sales strategies have become less effective with time, which has contributed to the emergence of smarketing functions.
Let's look at lead scoring for example; an outdated methodology where you predict the likelihood of an individual becoming a customer by scoring them based on their interactions with your brand.
Traditional lead scoring is founded on the hypothesis that website behavior determines intent.
While generally, long-tail keywords may indicate higher purchase intent on Google Search, it's nearly impossible to fully understand the individual needs and wants of your potential customer without speaking directly to them (and search is only one piece of the pie).
In a world flooded with spam, ads, and terrible content, personalization is the only way to break through the noise. You can't make sweeping assumptions based on a blog post they read or an ebook they've downloaded and then bucket them into vague personas.
Lead scoring, at its best, is no more than an educated guess that requires stringent validation, testing, and closed feedback loops. Execution of a proper lead scoring system and developing in-depth, actionable, jobs-to-be-done personas are impossible without using AI to converse with each lead and prospect at scale.
Addressing the AI Trust Gap
Before we dig into the full capabilities of AI, we must address the distrust of AI.
Viral headlines about botched algorithms, Microsoft's infamous launch of Tay, Facebook's shutdown of AI bots have clouded the transformational benefits of AI. Studies show that fears of AI replacing jobs, particularly for sales and marketing teams are largely unfounded, even more so for sales and marketing teams.
"Automation will have a lesser effect on jobs that involve managing people, applying expertise, and social interactions, where machines are unable to match human performance."
It's integral to note that automating repeatable tasks does not directly replace jobs, but enables smarketing teams to spend more time on performing higher-value tasks.
Successful organizations today are taking advantage of the increasing levels of information asymmetry. Those effectively leveraging AI are equipped with a unique competitive advantage against those who are hiring more humans to complete repetitive tasks.
Distributed and Augmented Teams Are the Future
Autonomous vehicles, AI-powered delivery and ride-sharing, and conversational marketing tools are increasingly becoming a part of our everyday lives. Businesses are moving to the cloud at a breakneck place, opening up data oceans that can only be effectively categorized, managed, and supercharged by artificial intelligence.
In short; AI technology has reached maturity to drive organizational change.
Further, the pandemic has transformed the way we communicate within our organizations and outside of them. However inevitable the return to the office may be, it is clear that flexible and hybrid teams are here to stay, and is indicative of the increasing dependence on technology in the workplace.
Augmented workforces, or agile teams that leverage the capabilities of artificial intelligence to work alongside them, will be the future of work. They are empowered to eliminate repetitive tasks and instead focus on adding value to an organization; ultimately producing greater results.
How Smarketing Teams Can Evaluate the Right AI Solution
In an 'appointment economy' with increasingly strong online demand, AI is no longer 'nice-to-have', but 'must-have'. Companies are exploring different avenues to translate their in-store experiences digitally, and faced with organizational challenges that were once low-priority initiatives prior to the pandemic.
Here are a few questions you should ask yourself before evaluating the right AI solution for you:
What are my current needs?
Take a look at your current marketing and sales teams to identify where your biggest bottlenecks are. Prioritize friction points and take note of repetitive tasks. For example, is the time you spend booking meetings taking too long? How long does it take to update every lead in the CRM? How are your email nurture campaigns executed?
Is it interoperable?
A solution that works with your current workflow instantly adds value to your organization. Identify a solution that speaks to your existing tech stack and locate how data flows from this tool to and from your tech ecosystem.
Is it future-proof?
Look into the future and ask yourself the following: How configurable are its automation features? How will this platform scale with your business? Can this solution be an agent for change within our smarketing function?
Start Building Your Augmented Work Force with Exceed.ai
Ready for the future of work? Automatically follow up, nurture, and qualify all your leads and book meetings for your reps with two-way email & chat conversations with Exceed.ai.