AI-Powered Sales Development
Automation Platform
Exceed.ai is an AI assistant to your sales team that enables you to scale lead capturing, qualification and nurturing via two-way email and website conversations.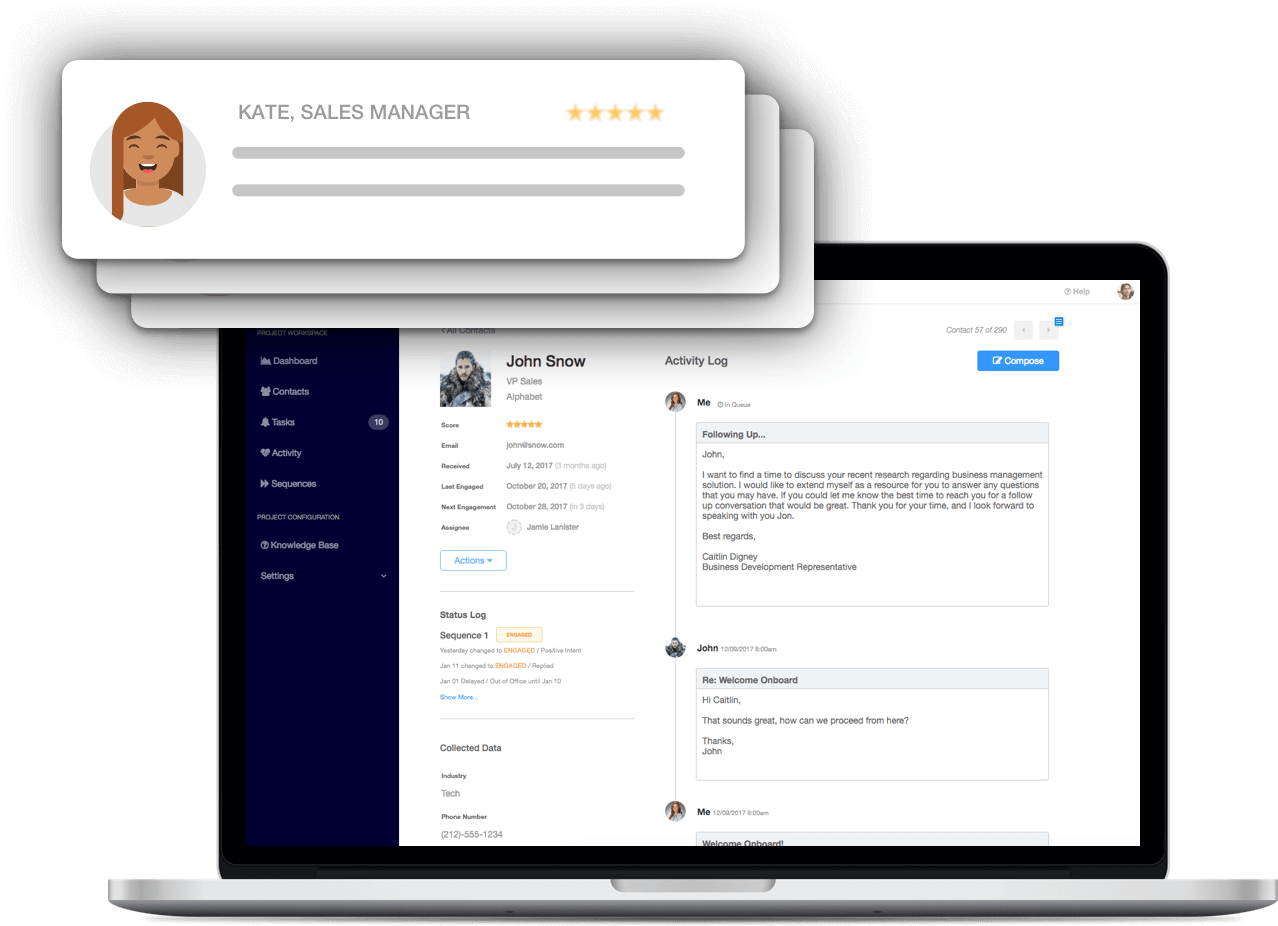 HOW IT WORKS
Turn leads into qualified opportunities with timely, personalized, and contextual responses and follow-ups
Machine Learning
Learns from each sales reps interactions to create more effective conversations and conversions
Meeting Scheduler
Make scheduling meetings with leads by eliminating tedious back and forth
Intelligent Processing of Responses
Understands responses from leads- including out of office replies, questions, interest, and objections- and responds accordingly
Dynamic Nurturing
Identifies where leads are in the journey and nurtures them according to their needs and preferences
Lead Qualification
Ask qualifying questions to identify sales ready opportunities for handover for rep follow up
Personalize
Uses firmographics and user profiles data to tailor each conversation for each lead
WHY EXCEED?
Exceed.ai is a virtual assistant for your sales and marketing teams. Unlike traditional marketing and sales platforms that rely on forms, one-way email campaigns, and manual follow-ups, Exceed.ai automates many of the customer interactions currently performed manually.
Exceed.ai uses artificial intelligence, machine learning, and conversational bot technology to generate more qualified opportunities through dynamic lead capture, qualification, and nurturing.
Two-way conversations
Unlike traditional marketing and sales platforms that rely on forms,
one-on-one email campaigns and manual follow-ups, Exceed.ai automates the manual, error-prone, customer interactions from lead to opportunity
Email Communication
Engage, nurture and qualify each prospect with personalized email communication for inbound and outbound campaigns
Chat Forms
Replace non-flexible website forms with two-way conversations and increase website conversions and customer satisfaction
Ready to experience sales like never before?