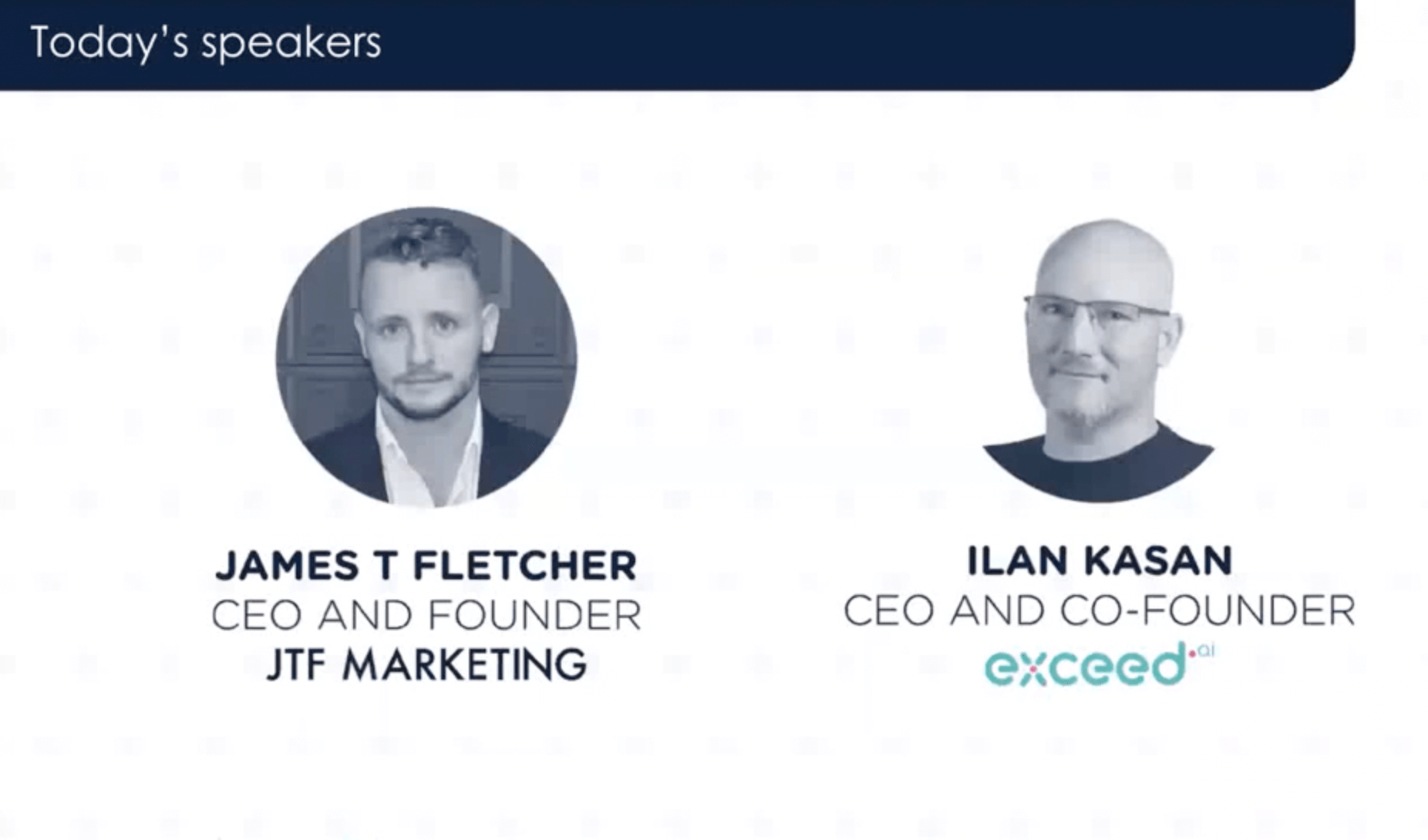 Learn from the best on how to increase your pipeline and generate more revenue:
How AI can help engage more leads by ensuring every lead is touched.

Discover how conversational AI is able to have human-like conversations.

Increase team productivity and morale.

See how AI can be used across your marketing channels to increase conversions, engagement, and ROI.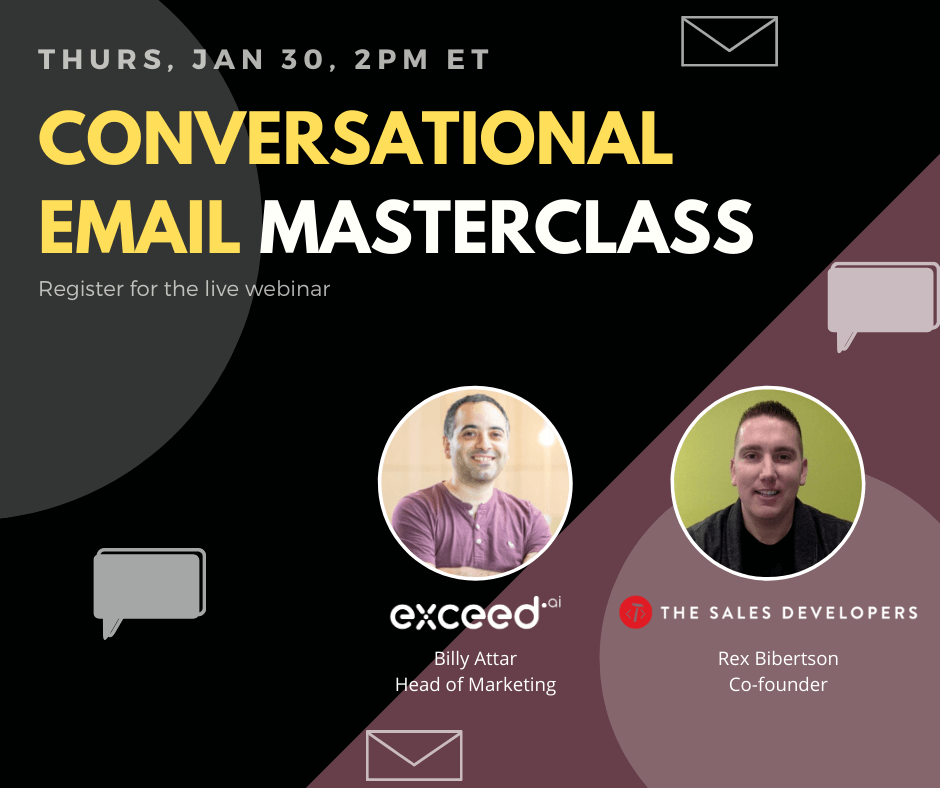 Learn from the best on how to write emails that start conversations.
The importance of conversational email for modern marketers.
How to write emails that start a dialogue (aka conversational emails).
In which situations should you use conversational emails.
How does this fit with what I'm doing today?
Learn how to use the latest trends to your advantage to boost your sales development team's performance.
Ready to see Exceed.ai in action?
Complete the short form to setup your demo