Scale Up Your Specialized Clinic
Grow your lead engagement without growing your resources using human-like, 2-way conversations over email, chat and SMS.
Scale Your Clinic Without
Adding Headcount
You have a successful specialized clinic that drives a lot of interest. Prospects reach out via multiple channels to obtain more information, questions, and schedule appointments.
But your team doesn't have the time to follow up with every prospective lead and many opportunities are missed.
Exceed allows you to scale your team digitally and engage with 100% of leads, with human-like conversations. Your AI Sales Assistant follows up with prospective candidates, answers questions, nurtures and hands-off to your sales staff when the candidate is ready to talk.
Our AI-assistant works alongside your team and engages with every incoming lead, attends to every question, and qualifies your leads at scale, in real-time with a personalized human-like, two-way conversation over Email, Website Chat, and SMS.
Get all of the tools you need to turn more candidates into students:
Get more candidates into your funnel with the AI chatbot
Stop wasting Sales time chasing unqualified leads.
Follow-up with 100% of candidates with the AI email bot
Put lead qualification & meeting scheduling on autopilot
Nurture Engagement
AI & automation gives you the scale to reach out to prospects with personalized messaging throughout their journey. 
Follow-Up with Candidates
The AI assistant responds to inquiries & ensures all leads are followed-up with. Saving you time chasing leads.
Schedule Meetings
Automated scheduling makes it easy to schedule times for your team to speak to qualified candidates.
Focus on Scaling Your Clinic & Closing Deals, Not Chasing Leads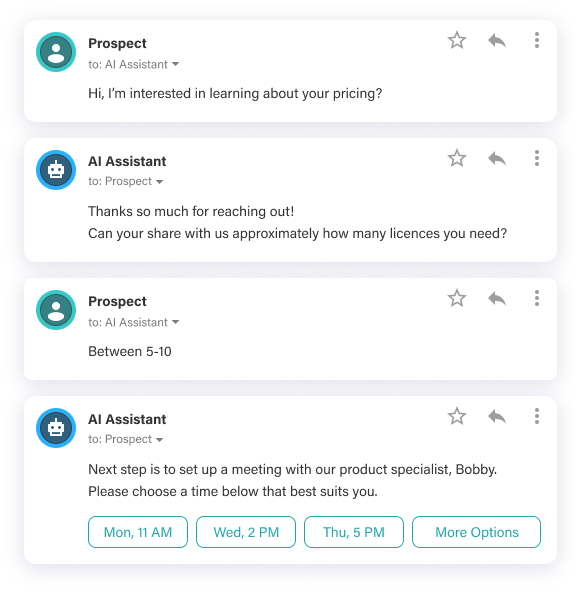 Engage Prospects Automatically
Trigger follow-up from your CRM or marketing automation platform
Answer Questions
Answer common questions with AI-powered answers
Qualify Candidates Before Hand-Off
Set the qualification criteria, the AI does the rest
Schedule Meetings
Schedule meetings directly into your rep's calendar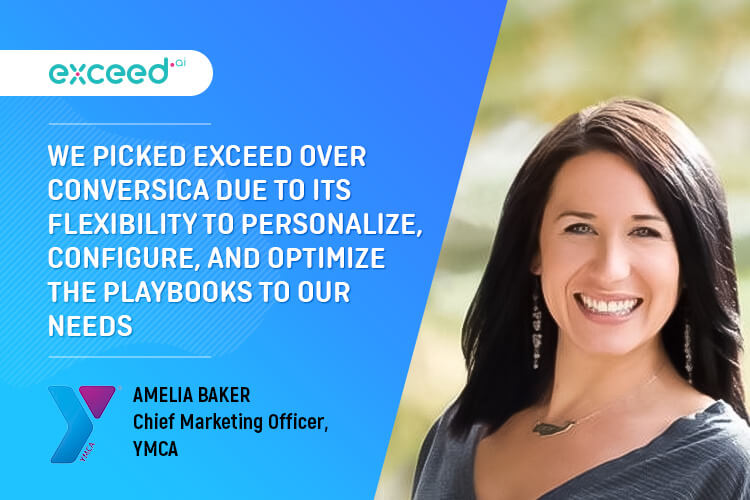 The YMCA maintained their volume and met their goals despite having a reduced staff due to Covid-19, achieving over 500 meetings scheduled and save over 700 hours.
Ready to see Exceed.ai in action?
Complete the short form to setup your demo