Scale Up Your Specialized Clinic
Increase client interactions, qualify leads at scale and

 

schedule more meetings using an AI Sales Assistant for Medical Clinics
​
Schedule more appointments with qualified leads with Conversational AI for Medical Clinics
You have a successful specialized clinic that drives a lot of interest. Prospects reach out via multiple channels to obtain more information, questions, and schedule appointments.
But your team doesn't have the time to follow up with every prospective lead and many opportunities are missed.
Exceed.ai allows you to scale your team digitally and engage with 100% of leads, with human-like conversations. Your AI Sales Assistant follows up with prospective candidates, answers questions, nurtures them, and hands them off to your sales staff when the candidate is ready to talk.
Exceed.ai's Virtual Sales Assistant Will Help You:
Qualify leads at scale
Follow up with old, dormant leads
Schedule appointments with qualified leads automatically
Get more candidates into your funnel with an AI chatbot
Stop wasting time chasing unqualified leads
Follow-up with 100% of candidates with the AI email bot
Put lead qualification & meeting scheduling on autopilot

Our AI-assistant works alongside your team and engages with every incoming lead, attends to every question, and qualifies your leads at scale, in real-time with a personalized human-like, two-way conversation over Email, Website Chat, and SMS.
Nurture Engagement
AI & automation gives you the scale to reach out to prospects with personalized messaging throughout their journey. 
Follow-Up with Candidates
The AI assistant responds to inquiries & ensures all leads are followed-up with. Saving you time chasing leads.
Schedule Meetings
Automated scheduling makes it easy to schedule times for your team to speak to qualified candidates.
Ensure all your leads are engaged, 
qualified, and have scheduled appointments 
Engage With Prospects Automatically
Trigger follow-up from your CRM or marketing automation platform
Answer Questions
Answer common questions with AI-powered answers
Qualify Candidates Before Hand-Off
Set the qualification criteria, the AI does the rest
Schedule Meetings
Schedule meetings directly into your rep's calendar
Make the most out of your CRM and Marketing Automation tools​
Exceed.ai is the bridge between your automated conversations with leads and your sales database, allowing activity and information to move seamlessly between the two.​
Absolutely Amazing
We have scheduled more appointments than ever. Easy setup. Integration with our CRM is seamless. Onboarding has been a joy so far.
Ray F, Director
Lead Qualification and Customer Service

Exceed does a great job at taking leads and bringing them through the early stages of the sales funnel to ensure quality and suitability. It has improved our conversion rate significantly.
David E, Operations Manager
Lead Qualification and Customer Service

The service is a game changer. I have increased my productivity 10 fold and my client interaction has increased dramatically. This is my first month using the product and my sales are up!
Cole P, Sales Manager
Exceed impacted their clinic. It could impact yours too.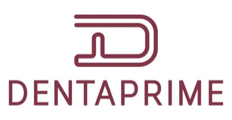 Ready to see Exceed.ai in action?
Complete the short form to setup your demo