HubSpot Integration
Integrate your HubSpot account with one-click authentication
what does it do?
Exceed's integration with HubSpot allows you to import leads from HubSpot, and have the Virtual Assistant engage, qualify and nurture them. Exceed will synchronize any status change and log all email communication into the HubSpot CRM.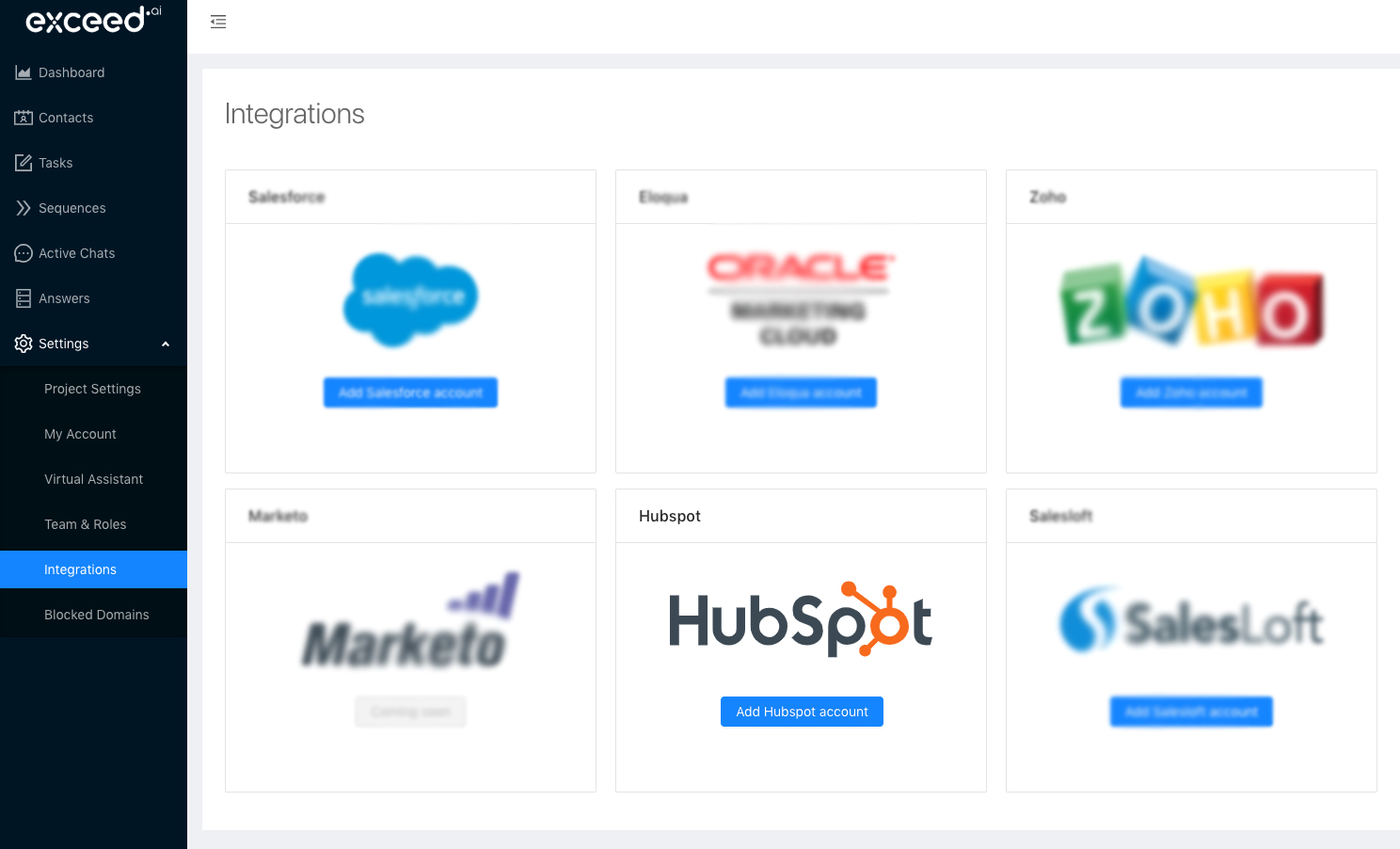 In the Integrations tab of Exceed's platform, authenticate your HubSpot account by following the steps provided.
Map your HubSpot fields with that of Exceed's statuses. You are also able to create new fields if they do not appear in the drop-down. Choose the time interval of how often Exceed retrieves your contacts from HubSpot.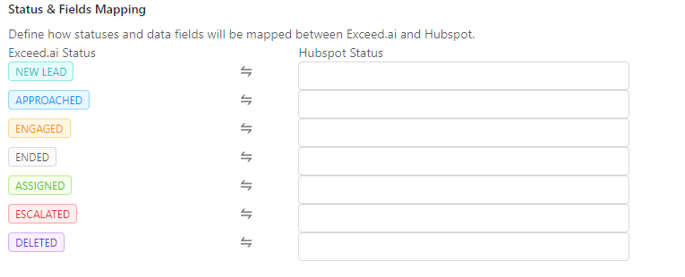 Contact lists related to each sequence can be set up in the Sequences tab. If there is no list attached to the sequence, contacts can be imported based on available fields.