Find qualified prospects
hiding in your leads
Automatically follow up, nurture, and qualify all your leads and book meetings for your reps with two-way email & chat conversations.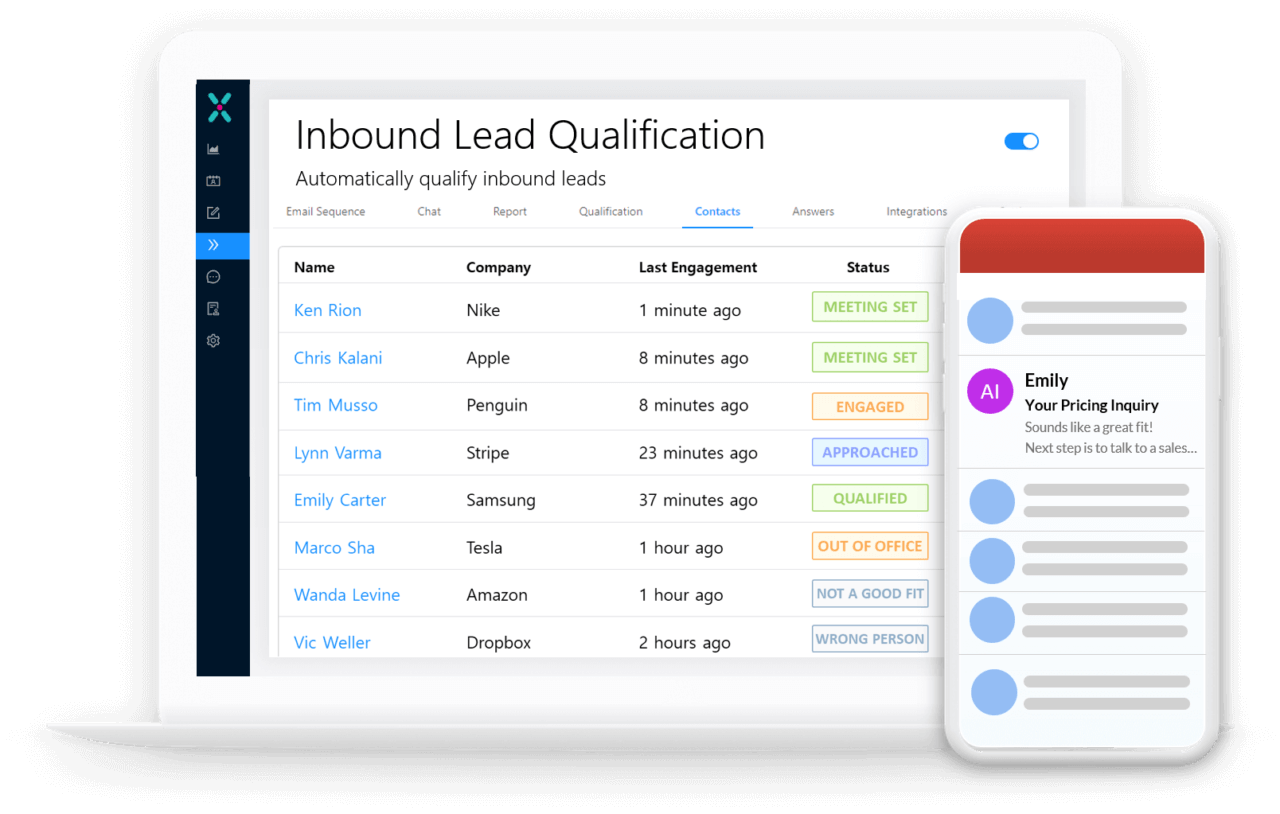 Intelligent Virtual Assistant
Artificial Intelligent that works 24x7 to find qualified prospects by automatically engaging all your leads with human-like, two-way conversations over email, chat, and SMS
When leads are sales-ready, the AI automatically books meetings for reps
#1 Conversational Marketing Platform for Email, Chat and SMS
Exceed combines the efficiency of automation with AI's close-to human intelligence.
AI-Powered Email Assistant
Automate follow-ups with leads over email with 2-way SDR-like conversations.
Website Chatbot
Convert visitors into qualified leads 24/7, answer questions, then schedule meetings.
Automated Lead Qualification
Ask qualifying questions over email & chat. Pass leads to Sales based on those answers.
Automated Meeting Scheduler
Offer meeting times from your rep's calendar once a lead is qualified.
Intelligently Source Opportunities Throughout the Funnel
Acquire
Acquire leads by chat or email. Follow-up after form submissions, events & more.
Qualify
Your AI assistant asks qualifying questions, analyzes intent & books qualified meetings.
Reengage
Scale outreach to leads in your CRM & involve sales reps once a lead is qualified. 
Assist Sales
Let your reps focus on priority leads while your AI assistant follows-up with the rest.
Boost Marketing & Sales ROI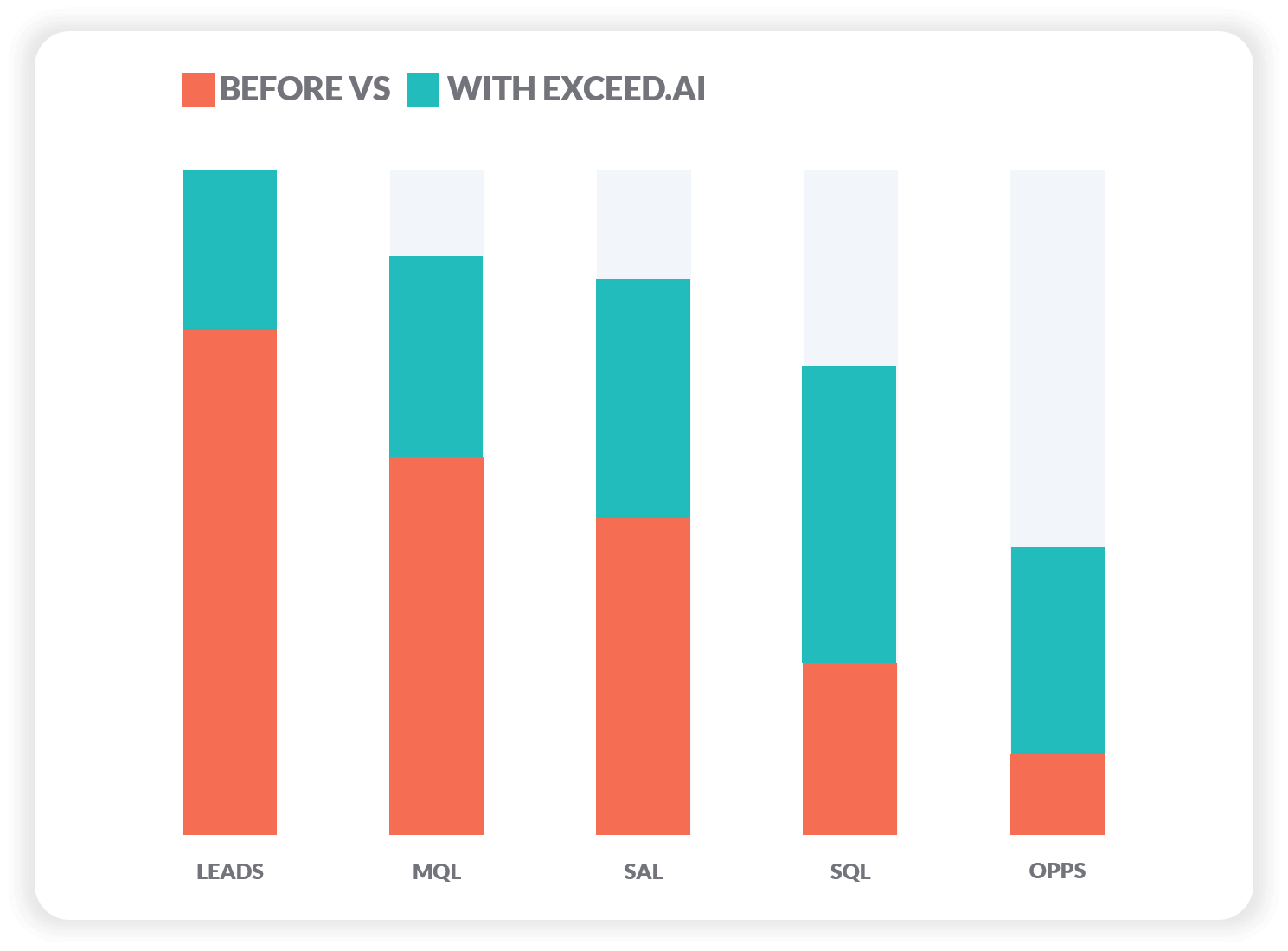 A Path to Better Marketing and Sales Alignment
Immediate and persistent follow-up ensures that good leads won't be ignored and that Sales won't waste time on unqualified leads.
Integrations
Connect Exceed to the major CRMs, marketing automation and sales automation platforms with just a few clicks.

exceed.ai allows us to increase productivity by 35% by focusing on closing deals instead of wasting time on repetitive tasks and chasing unqualified leads – a must-have tool for any sales team!

With exceed.ai, we are able to generate 2x more qualified leads – allowing us to focus on talking to prospects and closing deals instead of chasing leads.

Exceed is helping us to amplify our pipeline and scale our customer experience, ensuring that every lead is getting a touch. I don't know how we would have done it without something like Exceed.