Sales is hard. Especially in competitive markets. Companies are increasing spend to try and convince future customers that their product is the one to result in increased cost of acquisition. Additionally, we live in a world where attention spans of consumers have dropped from 12 to 8 seconds in the past 7 years (Time Magazine, You Now Have a Shorter Attention Span Than a Goldfish). This means that capturing, retaining and nurturing relationships with potential customers should be at the forefront of every sales and marketing strategy.
As with every sales and marketing team, issues can be found in each part of the sales cycle. From how potential consumers are perceiving the value of the company to the waste of resources used chasing down unsuitable leads.
Below, 11 sales leaders share the obstacles holding their companies back from ultimate success and explain the steps they have taken to overcome them.
David Waugh, Senior VP Market Development, Datastax
The issue for sales executives today is less about capacity planning and more about whom to target. Digital transformation has completely changed the roles of traditional IT and business lines within the world's biggest enterprises. So weighty topics such as "customer experience" are highly matrixed and often lack a single, enterprise-wide owner.
Budgets can be similarly fragmented. Helping businesses come together internally is often now the first step in offering a comprehensive approach to solving our customers' external challenges. This requires a different, more consultative sales approach rather than just "more of the same" to build pipeline.
Tal Weinblum, Director of Marketing, Kaltura 
Kaltura Media and Telecom business unit is focused on high tier prospects, this strategy required us to transition to the world of ABM.
Our first challenge evolved mainly around shifting the mindset of our sales team, the realization we're focusing on quality over quantity, and giving up on opportunities which are not in our strategy focus. Once we overcame this challenge, we had to shape an influential marketing strategy which would fit this new approach and was extremely targeted.
This process requires researching leading prospects, identifying key decision makers, and then making sure you have the relevant touch point to make a first introduction, as well as the right message for each prospect. The objective is to stand out among the crowd, familiarizing yourself with your future customers, gaining knowledge about their existing pain points and services, and eventually to be able to tailor an offering that will fit their exact needs.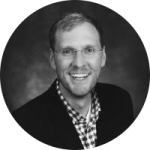 Brett Bosshart, Inside Sales, FICO 
My business unit is responsible for outbound prospecting. It's widely known that most individuals loathe random sales calls or emails. To counter this, we adopted a more tailored approach to prospecting, which has led to a better experience for potential customers and higher qualified opportunities for our sales team.
Qualifying for Right Company, Right Person and Right Pain requires an investment of time from each sales person (having a deep understanding of the organization, individual person, and potential pain). However, it turns out most people are willing to read an email if it's focused on them, and willing to listen if it's relevant to a pain or problem they're experiencing.
Bud McGann, Chief Revenue Officer & SVP Global Sales, Crimson Hexagon 
The biggest sales pain point I've encountered since joining Crimson Hexagon focuses on how me and the team needed to shift our mindset.
Even with the best product on the market and great product-market fit, there was a disconnect in how the companies we were trying to sell to perceived us and the value we provided. There was a clear line between the prospects who really understood the value of market intelligence and those who didn't. Many of these companies were focused on short-term value like campaign optimization and immediate ROI, which are things that our platform can definitely help with, but not the type of broad, culture-changing value we pride ourselves on.
Once we realized that this perception was preventing prospects from understanding our true value, we started to change things — especially how we position our product differentiators and how we talk about our platform from our very first interaction.Sometimes the biggest sales obstacles aren't kinks in your sales process, but the perceptions and assumptions of your market.
Agnes Garami- Moore, Global Hub Lead Development Coordinator, Qlik 
In my previous capacity as a sales rep I had challenges with planning and also admin tasks. When sales reps are under pressure to perform and deliver deals according to their quota, the last thing they want to do is enter some activities in CRM and other systems. Even though I understand that these activities are important to track our performance, it is still mundane and 'white noise' that we wanted to shut out.
I best performed when I set aside a portion of my day to complete my admin work e.g.: stayed at work an extra hour once a week and also 20 minutes at the end of each day, at which time I would review all my notes and activities for that week. Finally, I would open my calendar Sunday night to prepare for the week ahead.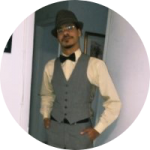 Luis Loubriel Jr., Inside Sales, Blackberry
In today's market, most sales agents have a problem between understanding the difference of servicing and selling. Under-performing agents are not listening to what potential customer's true needs are and instead, ensure value and solutions that are not a good fit for that customer. They tend to use cheap elevator pitches and close sales tactics that don't align with the customer's need for the product.
Successful sales agents understand the need to service customers. This consists of building relationships and creating an environment of trust and teamwork. They listen and learn what's important to the business and where the future of the business is heading.
The difference is realizing what actually matters as opposed to what you think matters, and what will ultimately help the customer and their business be successful. Only then will you know if your product will add value to that customer. This allows you to have the upper hand, to add value when needed and keep your trusted credibility due to not selling but servicing the business. The sales agent will not have to push product on a prospect but will be providing value.
Jeffrey Gregorec, Executive VP, Agilefiled 
As a veteran sales leader for over 25 years with 6 different organizations, my biggest challenge has been recruiting, hiring and retaining the best people possible. Early on in my career, my recruiting and hiring decisions were largely based on a person's resume and experience but outcomes seldom met expectations. Now, I place far more importance on soft skills and EQ than resume and experience.
Qualities such as trust, honesty, drive, enthusiasm, empathy , creativity and positivity are just a few of the attributes I look for in a candidate. People with a high EQ are more adaptive, open to change appreciate/accept coaching and much better team players. Taking this recruiting approach tends to take a little more effort and take more time, the right candidate achieves success much quicker and sustains it longer.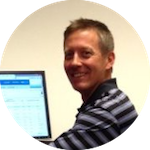 Todd Olson, VP Sales, Tradavo 
One of the biggest challenges for our organization is maintaining a tight internal communication flow and consistent understanding of the sales process, lead status and qualification definition(s).
Our organization utilizes SalesForce heavily and does a thorough job of capturing notes.  We also incorporate a daily "stand up" meeting for the company leaders representing sales, marketing, project team, account management and finance.  This meeting is of good intention and for the most part does an effective job of keeping all the teams informed and generally on the same page.  I do warn that this format has great intentions but needs to be monitored and maintained as to not allow for the meeting to become overly burdensome.
Eric Clapper, VP Sales, Badger Maps
There are many obvious pain points every VP of Sales feels. One of the less obvious pain points is the difficulty of motivating your to team to succeed through the stress of scaling and improving your overall sales process. The key is to be proactive about checking in with your team- there's a natural disconnect between reps and leadership already so it's up to you to bridge that gap.
This can be done with regular one-on-one meetings with team members, listening to concerns, understanding how they feel about their current position and helping them progress towards the role they ultimately want. Providing regular feedback and training, with their end goal in mind, motivates your reps to give 110% when things get tough.
Your team is going to lose focus if they don't feel appreciated. They need to see the big picture and understand the value they're contributing at the same time. Focusing on the people on your team helps everything else fall into place.
Shik Sundar, VP Sales, Pipefy
Our inbound lead conversion rate to "meeting scheduled" was below industry standard benchmarks. We have an SDR team that is based offshore in Brazil, so we initially assumed that it was due to challenges with US customers understanding Brazilian accents.
We did a qualitative analysis on a large set of SDR call recordings to get a fundamental understanding of the friction points in the meeting scheduling process. We then mapped out the conversation paths possible for a call and re-wrote the scripts to provide concise direction and focus that always steered the conversation towards the scheduling call-to-action. We rolled out the new script and training to the SDR team and immediately saw a 2X in conversion to "meeting scheduled". We have sustained these results and continue to improve our scheduling conversion. We now run continuous improvement projects like this for every single sales process in our company, constantly testing new ideas to improve conversions/outcomes.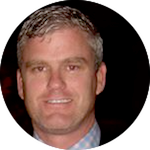 Dave Conlan, VP Sales & Customer Care, Scoredata Corporations 
In enterprise prospecting, slower to hit is better than faster to miss. Before talking with customers, 90% of the tailoring should be done through pre-contact research. If there's a way to automate gathering the background information to accurately tailor my pitch, that's very valuable.