We've been busy ensuring that you are able to use exceed.ai and your CRM and marketing automation tools together.
exceed.ai enables sales teams to qualify more opportunities by automating lead capturing, qualification and prospect nurturing using automated personalized two-way conversations over email and chat.
We now integrate with Oracle Marketing Cloud, widening our range of marketing cloud tools that we offer out-of-the-box integration for. This allows for seamless push and pull of lead information between your Oracle Marketing Cloud and exceed.ai, so that every lead's status and properties are dynamically updated and enriched according to the data your AI-powered assistant collects. Every lead is engaged and managed accordingly to where they are in the sales process.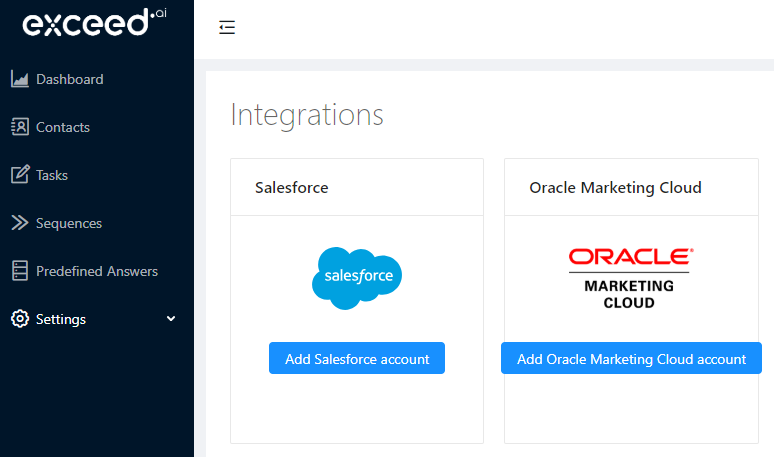 Sync your Oracle Marketing Cloud account directly through the exceed.ai UI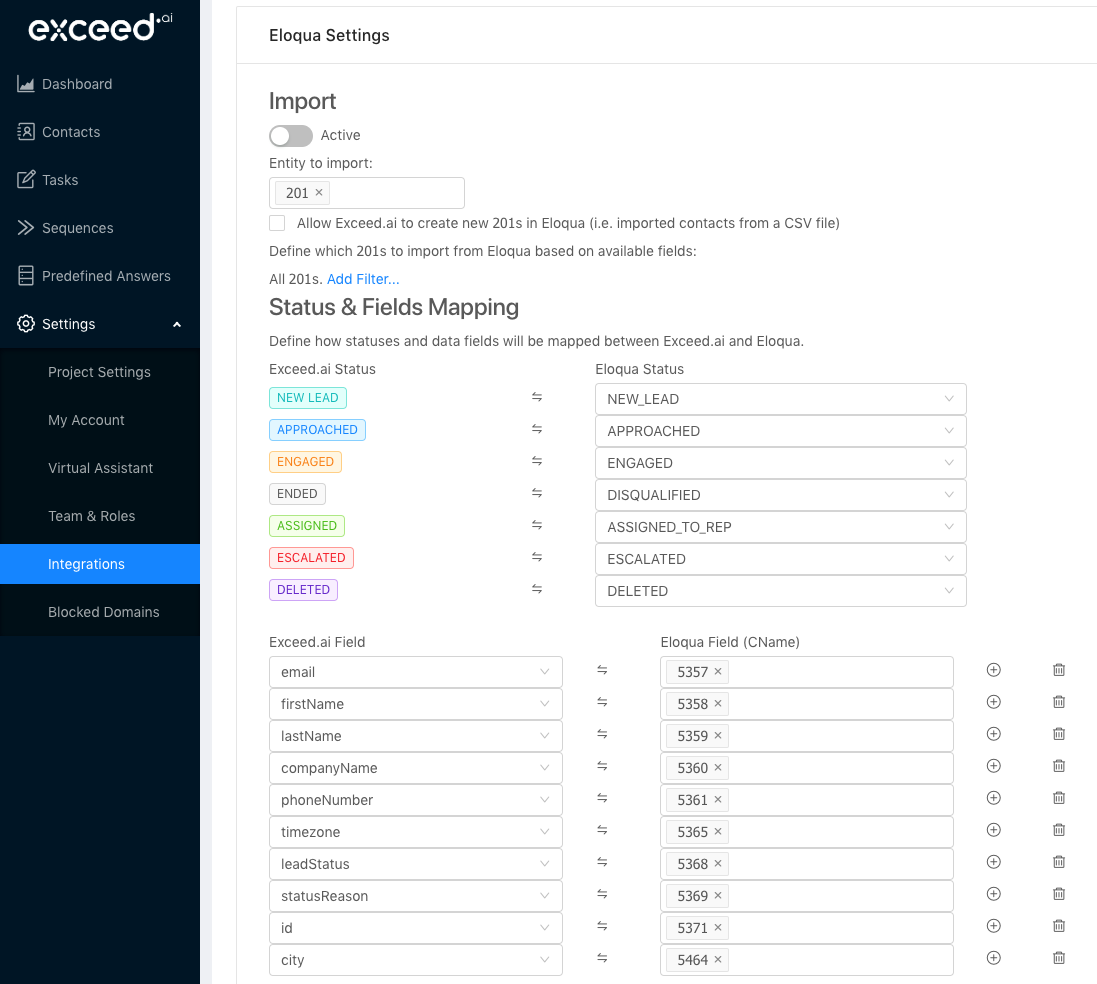 Sync fields in your Oracle Marketing Cloud with exceed.ai to ensure all information is pushed and pulled correctly
You can read more on other integrations such as Salesforce here, as well as how to connect your calendar for seamless meeting scheduling here.