Focus on closing deals, not chasing leads
Boost your rep's effectiveness and generate more sales opportunities with less work
Gain more selling time with AI sales assistants
Imagine if each of your reps had a virtual assistant automating the repetitive and error-prone tasks related to engaging leads.
These virtual assistants work according to your sales playbook, email and qualify leads, answer questions & follows-up as needed. Once a lead is ready to talk, your rep takes over.
Exceed's AI assistant frees up your sales reps' selling time so they can focus on closing deals.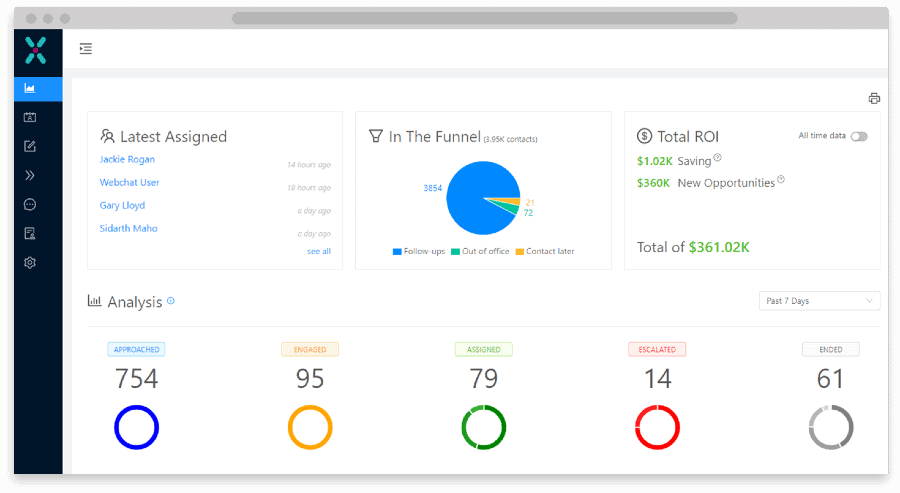 Here's how you get more qualified opportunities with less work
Let your AI virtual assistant follow-up with leads
Using automation and your playbook, be sure every lead gets followed-up until there's a "yes" or "no."
Qualify leads before scheduling a meeting
Exceed asks qualifying questions, analyzes answers & extracts lead info from email signatures.
Never let long-term leads fall through the cracks
Your AI sales assistant automatically schedules the right follow-up at the right time.
Schedule meetings directly into your reps' calendar
Save time by avoiding meeting scheduling back and forth. Exceed's assistants will schedule (and reschedule) meetings automatically.
The fastest way to scale sales
Before Exceed, sales teams depended on hiring to scale. This leads to high costs, turnover and endless onboarding.
Exceed turns scaling into an inexpensive, efficient process. Your reps no longer waste time on unqualified leads or repetitive email exchanges. Instead, they focus on what they do best – closing deals.
The Top Rated Conversational Marketing Platform on G2
Exceed gets the top score, 4.9/5 stars from verified users
"Sales and Lead Follow-up Simplicity"
– Nathan, Marketing Manager
"The best virtual sales assistant!"
– Yoav, Sales Executive
"The GOAT – Best AI Platform on the market today"
– Nicole, Chief Strategist
"It's an incredible tool – lets you maximize the capacity of your team and do more with less."
– Executive Sponsor, Internet
"The easiest way to scale my team and reduce lead response time"
– Logan, Business Development
"We didn't have to worry about setting up meetings manually, or leads dropping off when a meeting needed to be scheduled"
– Sagee, CEO
Ready to scale your pipeline?
Exceed is not just automation, it's your path to sales growth