The smartest AI marketing that drives pipeline growth

AI that automatically ensures all your marketing leads are followed-up, qualified, and nurtured and book sales-ready meetings
"
With Exceed, we increased lead conversion by 25% and our reps are only talking with sales-ready qualified prospects."
Aaron Wood
Chief Strategists at Clearshift
Trusted by marketers of leadinG companies
AI assistants make human-like engagement scalable through email, chat and SMS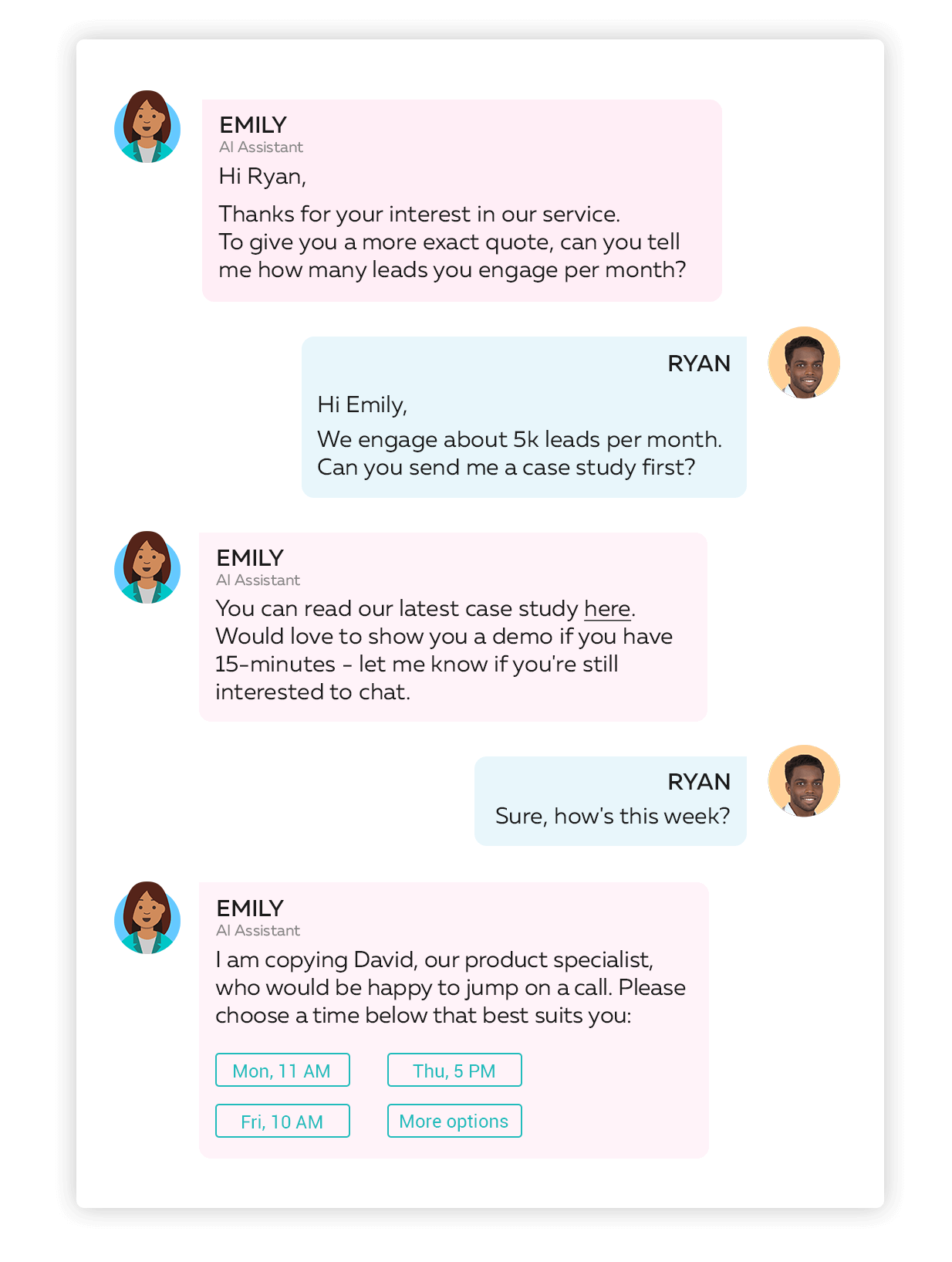 Engage Leads Automatically
Trigger follow-ups from your CRM or marketing automation
Qualify Leads Before Hand-Off
Set the qualification criteria, the AI does the rest
Answer Questions
Answer common questions with AI-powered answers
Schedule Meetings
Schedule meetings directly into your rep's calendar
From lead creation to sales handover Exceed.ai does it all
AI-Powered Assistant
Automate lead follow-up & engagement with 2-way human-like email & SMS conversations
Website Chatbot
Convert website visitors into qualified leads, and schedule meetings for your team
AI Lead Qualification
Automatically ask qualifying questions and pass sales ready leads to your team
Meeting Scheduler
Automatically schedule qualified meetings for your reps over chat, SMS and email 
Exceed.ai impacted their business
it could impact yours too

in Revenue
"Exceed.ai is like hiring a team of SDRs in a day with unlimited capacity that works 24/7 and at a fraction of the cost."
Scheduled Meetings
"We picked Exceed.ai over Conversica due to its flexibility to personalize, configure and optimize the playbooks to our needs"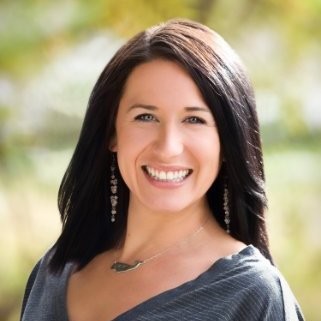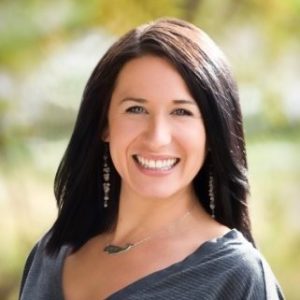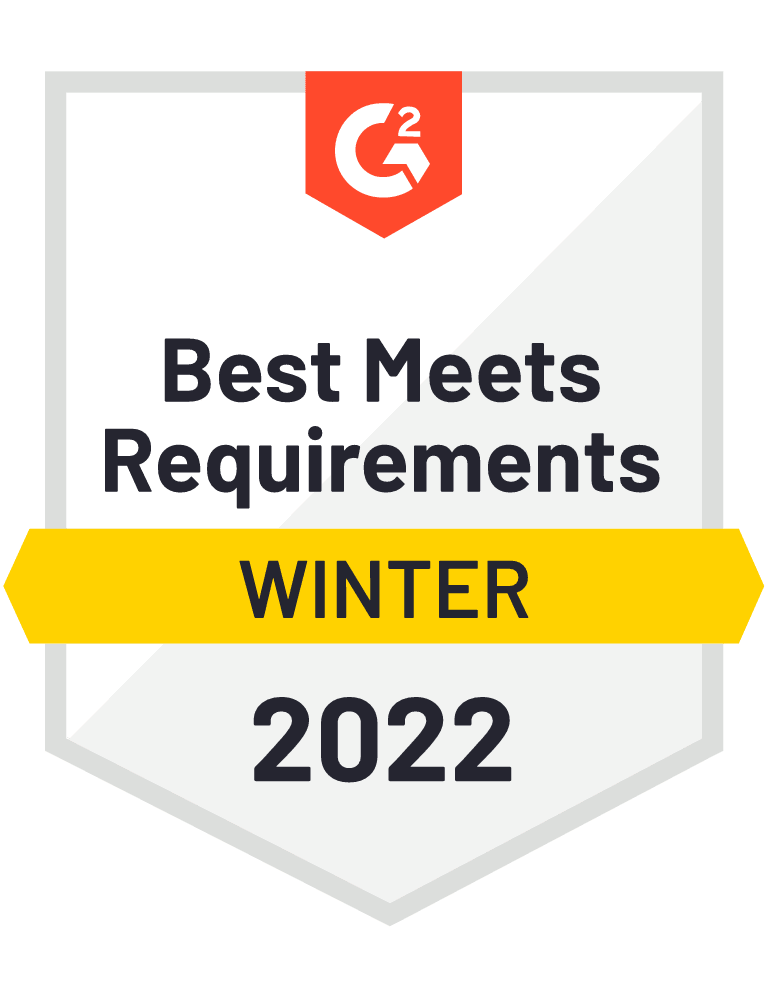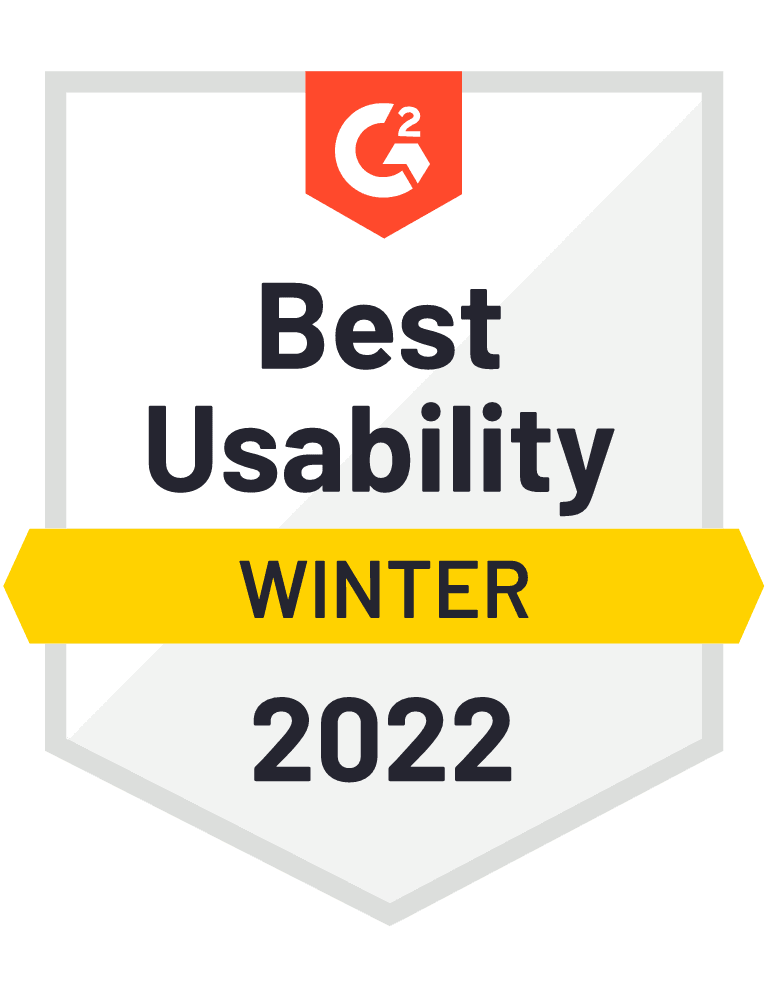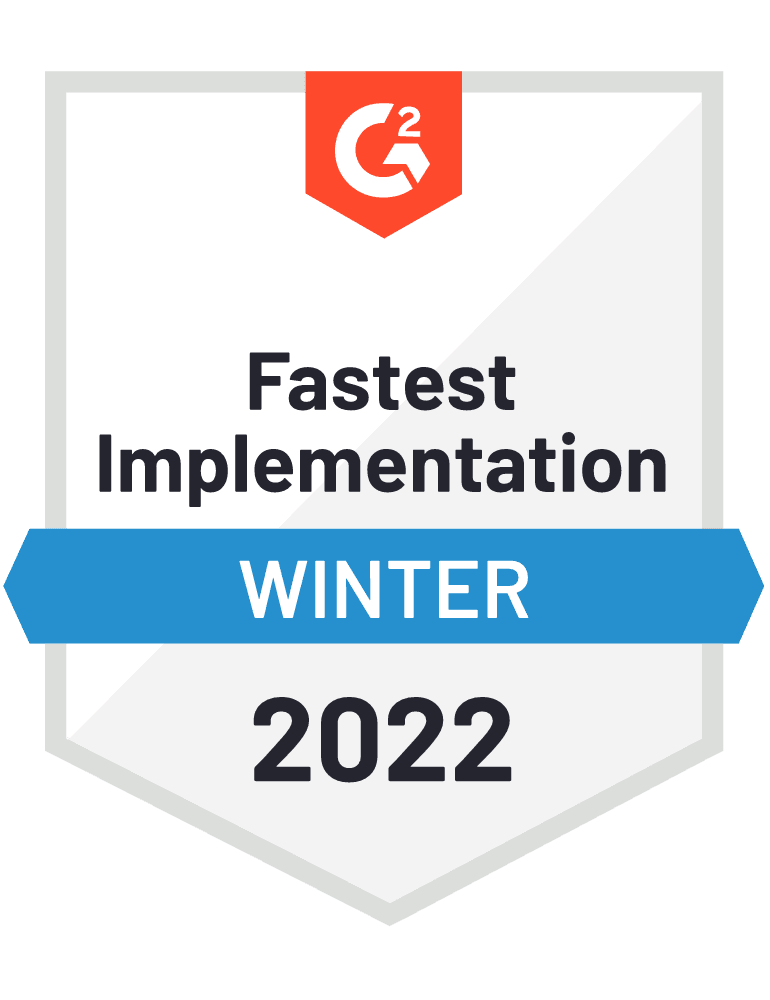 See what an AI assistant can do
What can I do with Exceed.ai?
Common Exceed.ai playbooks used by marketing teams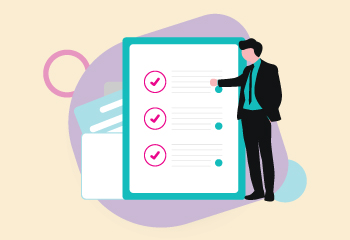 Lead Qualification
Ensure every lead is followed-up, qualified, and schedule meetings for your reps.
√Up to 2X sales qualified leads
√Reduce your cost of acquisition by 75%
Lead Reactivation
Find sales-ready leads within your existing marketing leads.
√Maximize your marketing investment
√Never miss a lead again
Event follow-up
Convert more event leads into qualified sales opportunities.
√10% more post-event qualified meetings
√Increase post-event engagement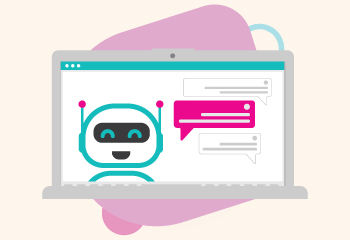 Website Chatbot
Convert more website visitors into qualified opportunities
√7.5% increase in conversion rate
√Increase the quality of top-funnel leads
Customer Renewals
Automate renewal process and identify who needs a human touch
√Reduce churn 
√Optimize your CSM productivity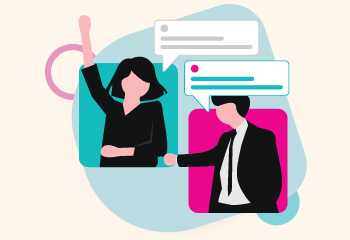 Conversational Nurturing
Engage your existing leads in a human-like dialog at scale
√Find 3X more sales-ready leads
√Personalize conversation for each lead
Seamlessly integrates with your workflow
Connect Exceed.ai to your CRM, marketing automation and sales automation platforms with just a few clicks
Boost marketing & sales ROI